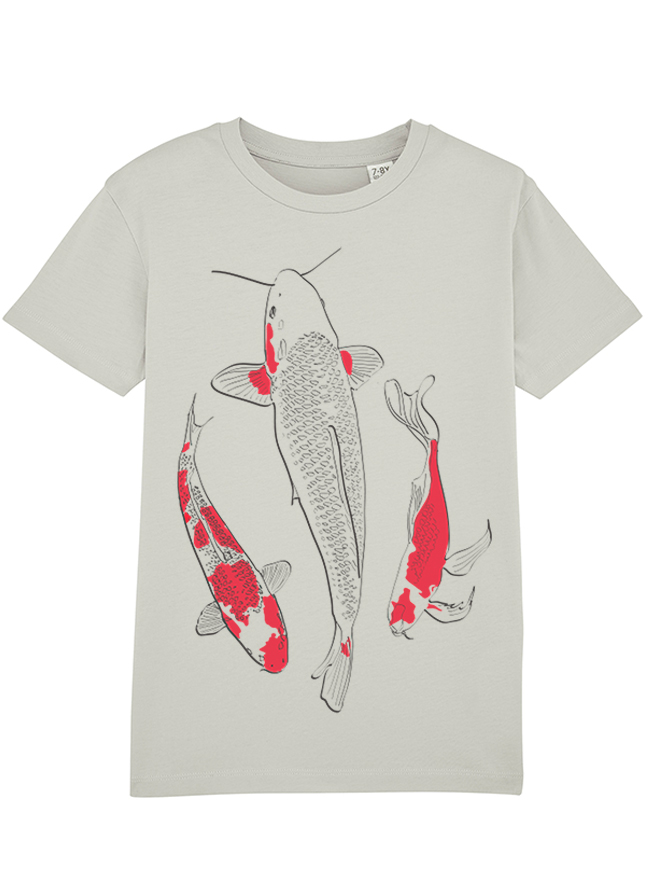 Koï t-shirt / Boy
Koï T-SHIRT
Koi fish printing : serigraphy

Adjusted and round neck. Single Jersey. 100% organic cotton combed ring-spun. 155 g / m2. Printing with organic inks.x

If you wear this Koi Fish Yin Yang T-shirt, your good luck will improve drastically 😉🌟🌈, as the goldfish is a symbol of luck and prosperity all over Asia, China and Japan. If many people choose the good luck money fish as a tattoo or a painting in their home, nothing compare to wearing your own Yin Yang Goldfish T-shirt!